Services
Wedding and Event Planning
Call Scott Entertainment before you plan your wedding!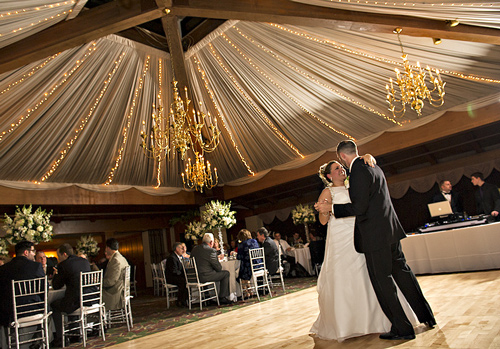 We can provide:
Music for both the ceremony and reception
Professional Disc Jockeys
Bands and Orchestras
Comedians and Entertainers
Pianists, Duos, Trios, Quartets
Lighting and Sound
A Wedding Coordinator to help with all the details
We also can offer sound reinforcement for 5K, half marathons and Marathons. Call or email us.
Scott Entertainment proudly presents our DJ services.
Every DJ has a minimum 8 years experience (References packet available upon request)
Our staff will attend to all your entertainment needs and specific requests.
We can provide ALL styles of music. (Big Band, Swing, Oldies, Rock, Country, Top 40, Latin, and today's hottest Club and Dance music)
Our DJs have the experience and ability to act as masters of ceremonies, and we will work to coordinate all the schedules of the other professional services, including caterers, photographers, videographers, etc., in order to make your event as successful as possible.
Our professional DJs will attend your wedding or private event dressed in a Black Tie Tuxedo. Please also know that this is YOUR event, not ours; therefore we do not promote Scott Entertainment at all, nor will any promotional materials for Scott Entertainment been seen or heard (i.e. announcements, banners, business cards, etc).
We believe in the best form of Advertising... WORD OF MOUTH! We have been building our business over the past 17 years one job at a time and plan to keep it that way.
The bottom line is that Scott Entertainment is known for being the Non Hokey Pokey, Chicken Dance type of DJ.
Scott Entertainment realizes that entertainment is a critical element in any successful affair. For that reason, we maintain a roster of the highest caliber of entertainers in the business. All of our artists are personable, accommodating, and professional, and you can expect them to work closely with you in all aspects of your ceremony and reception.
Special Events
For many years Scott Entertainment has been providing turnkey solutions for special events and whether your event is a 5K Race, half marathon or full marathon; consider Scott Entertainment as your event production resource.
We service the tri-state area and beyond up and down the east coast if necessary.
We have complete 5K Race Production packages that include but are not limited to , distributed sound systems with wireless mic's, provide the music along with a EMCEE and Generators.
If your event is for a local charity, mud run, private, or the city; consider Scott Entertainment as your 5K Race Production resource. Give us a call or fill out the quote page and one of our team members will get back with you. Click on the contact us page link to request a free quote. We look forward to partnering with you.
Comedians and Entertainers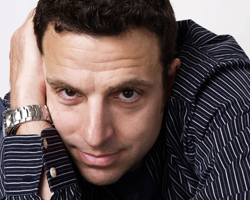 Chris Coccia
Chris Coccia's act is a perfect combination of hilarious material and the ability to present it "in the moment". Flowing seamlessly between material and improvised interaction with the crowd, Chris is able to open the audience up as he pulls them into a shared recognition of our own human-ness.
Chris keeps a full schedule working everything from the country's top comedy clubs to corporate events to colleges. In addition, Chris Coccia won the 2008 Purina Pet Comedy Challenge, a national event with a $10,000.00 prize. He was also invited to be part of the Great American Comedy Festival in Johnny Carson's hometown, Norfolk, NE put together by the talent coordinator of the Late Show with David Letterman, Eddie Brill. He has appeared on Comedy Central, The Game Show Network, and XM Radio. Chris is also a frequent and favorite guest on several Philadelphia based radio shows.
Todd Glass
Todd's comedy is often satirical, sometimes irreverent but always funny. His television appearances are many, including performances on "Jimmy Kimmel Live" "Late Night With Conan O'Brien", "Tough Crowd with Colin Quinn", "Politically Incorrect," "The Dennis Miller Show" and "The Late Late Show with Craig Kilborn." With his unique delivery and divergent style of witticisms, Glass quickly becomes a host and viewer favorite.
Todd has amassed an impressive list of credits. Appearances on such shows as NBC's "Comedy Showcase", "Late Friday", and "The Test" quickly led way to guest appearances on "Home Improvement", "Friends"" "Married With Children", and HBO's "Mr. Show".
Todd has also become a veritable fixture on Comedy Central, headlining own half-hour stand up special last year "Comedy Central Presents: Todd Glass." He has appeared on numerous other shows on the network, including a special edition of "Win Ben Stein's Money, "Pulp Comics", and "Comics Only," and "The A List."
Todd is no stranger to working with talent. In addition to touring with David Spade, Todd has performed with Jack Black and Tenacious D earning high praise from Black himself. His live performances (including appearances at the famed Montreal Just for Laughs Festival and the U.S. Comedy Arts Festival) have generated rave reviews from major publications. The L.A. Times praised his "freewheeling style and quick wit", while Variety noted Todd is "crafty and sharp-edged".